Walking Rugby, supported by ABUHB and sponsored by Centerprise International, takes place every week at the home of the Dragons.
As our Walking Rugby provision continues to expand, we are exploring opportunities to run satellite centres in our communities.
We are delighted to welcome both Cwmbran RFC & Forgeside RFC to our Walking Rugby family.
#JerseyForAll #WalkandTalk #MentalHealth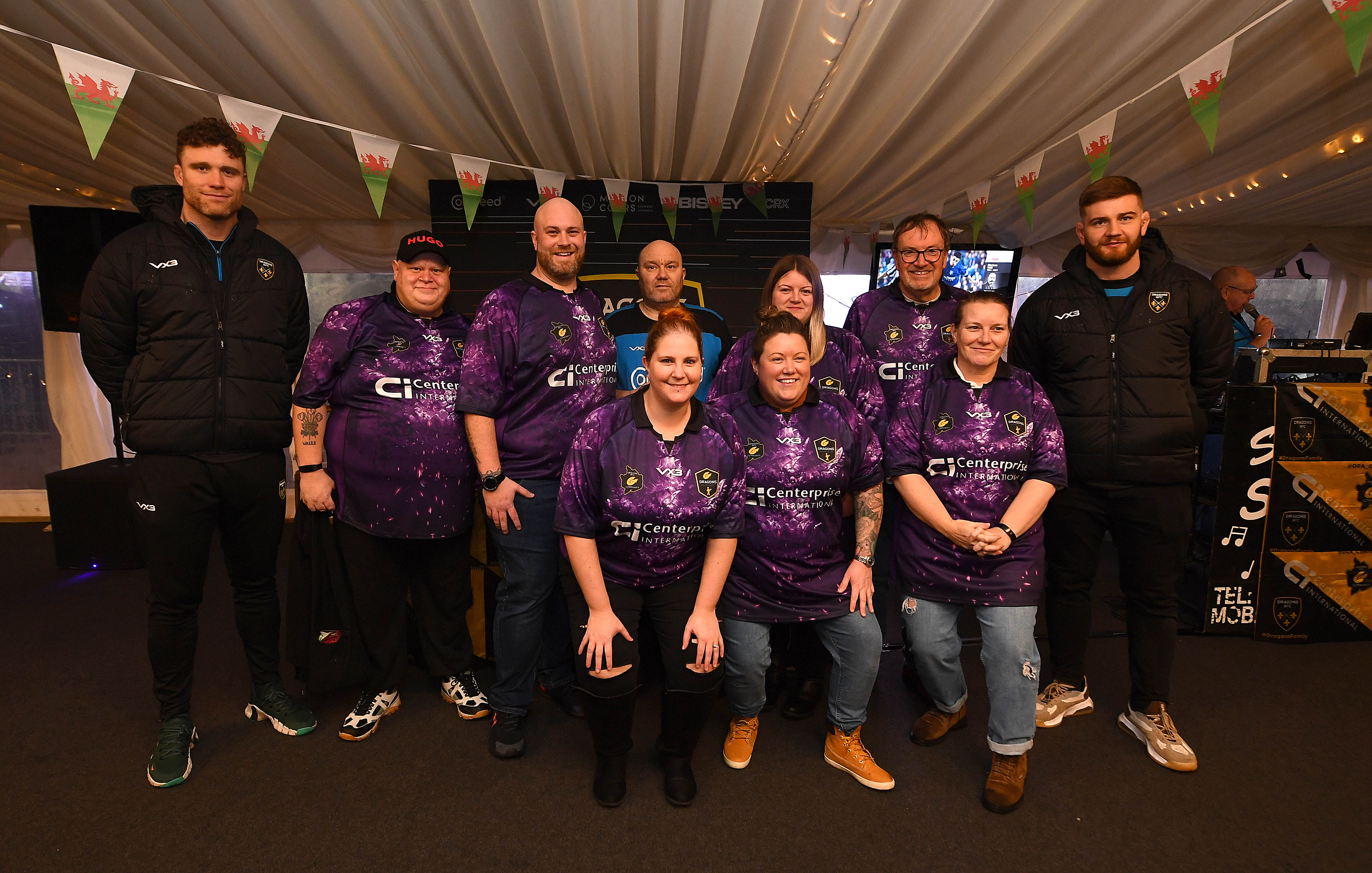 RODNEY PARADE SESSION:
Where: Dragons Rugby, Rodney Parade, Newport
When: Every Tuesday: 1pm - 2.15pm (one hour of rugby, 15mins of refreshments/social opportunities)
CWMBRAN RFC SESSION:
Where: Cwmbran RFC
When: Every Friday: 3.30pm
FORGESIDE RFC SESSION:
Where: Forgeside RFC
When: Every Tuesday: 7pm
Walking Rugby Explained:
It is a fun team game
Accessible to people of all ages and abilities
Non-contact, slower paced version of rugby
Participate, compete and most importantly, enjoy
Walking Rugby Benefits - Improved:
Physical health
Well-being
Self Esteem
Relaxation
Social Inclusion
Positivity
Concentration
Motivation
For more details contact jac.benger@dragonsrfc.wales