We recommend you use the JOURNEY PLANNER with Newport Bus. This allows supporters to use services to link elsewhere on the network onto services that operate close by to Rodney Parade. Timetable pages can be found HERE
The services closest to Rodney Parade are 42/43 (Mon/Sat) and 9A/9C (Evenings and Sundays).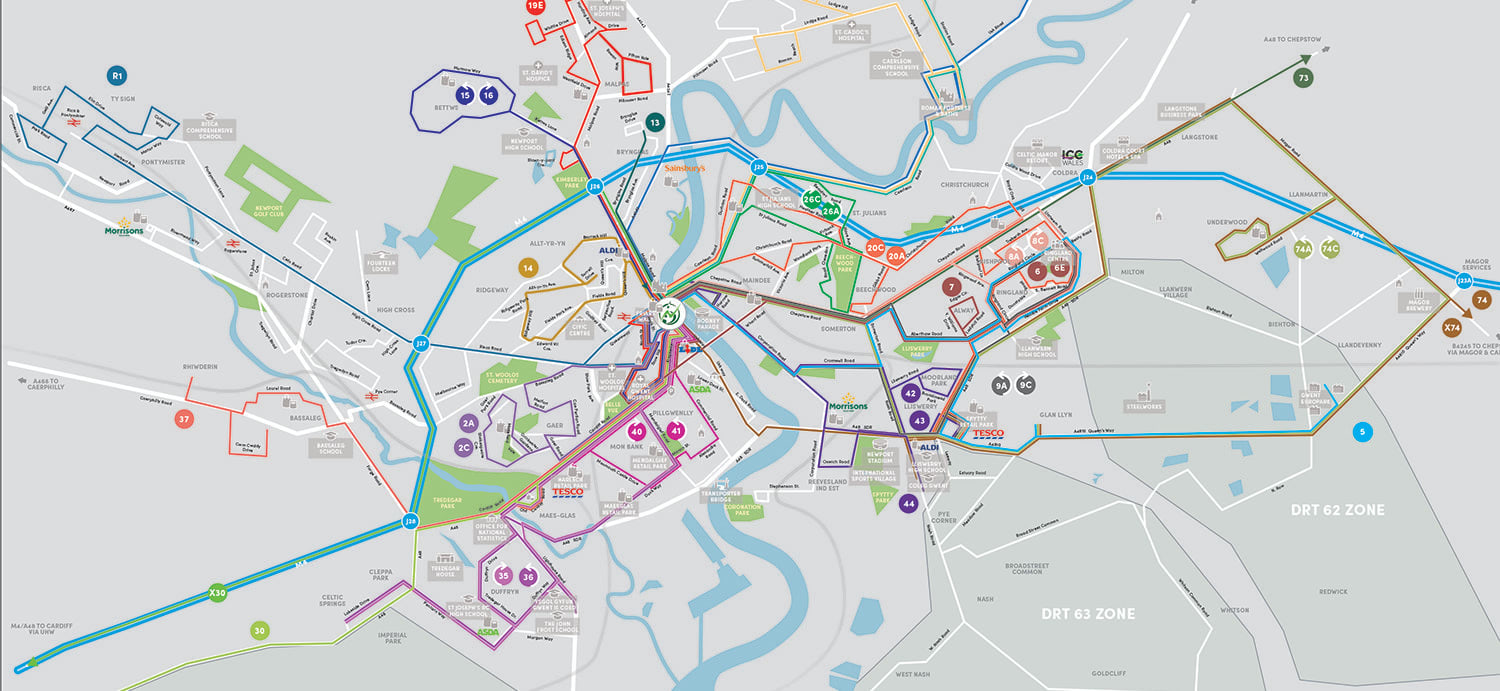 ALL ABOARD - DRAGONS & NEWPORT TRANSPORT
Driving us forward together! Dragons RFC is pleased to announce that Newport Transport has today agreed to become an Official Partner for the 2023/24 season.
For more than 120 years, Newport Transport been making our city a little greener, smarter and safer while bringing our vibrant community closer together.
And now an exciting new agreement between Dragons RFC and Newport Transport – who accommodate more than seven million passengers a year - will see them support our eco-friendly projects and revolutionise match day travel for fans.
As part of this partnership, Newport Transport have committed to providing FREE bus transport on their city-wide network during home game days to season members.
Season Members should show their new membership card on match days – from the first to the last bus - to gain FREE travel. Only the person named on the card can travel and this is only available throughout the Newport Bus network. Full terms and conditions apply.